Introducing a flexible intermediate bulk container (FIBC), big bag, or bulk bag for sale. Industrial containers which are made of flexible fabric that is designed specifically for storing and transporting dry, flowable products, such as sand, fertilizer, and granules of plastic.
Your safe solution for all your bulk transportation and storage needs in the form of capable products that can safely store up to 2 tons with ease.
Our bulk bags for sale come in various shapes depending on your preferred method of handling and transporting your bulk materials. From our Formstable, Conventional, Mulox, Single Point Lift, and Omega bags, you can choose the perfect fit for the task.
Let us know if you have any questions about our catalogue of bags illustrated below.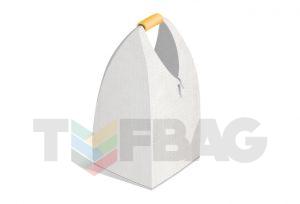 Single Point Lift Bag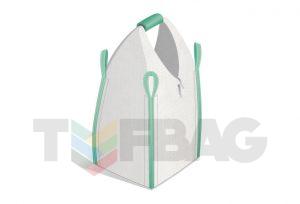 Single Point Lift Bag with Vertical Loops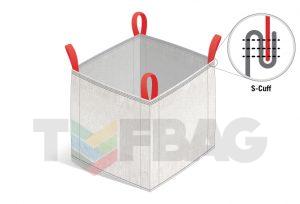 Omega Delta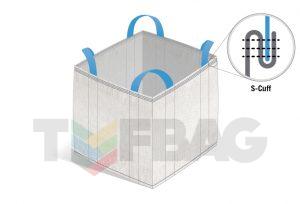 Omega Standard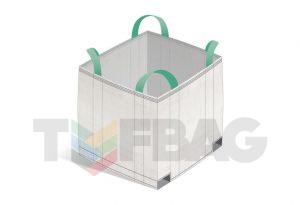 Omega Tellap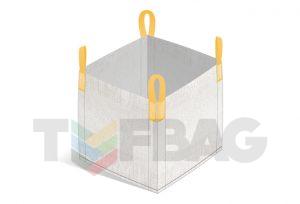 Mulox Delta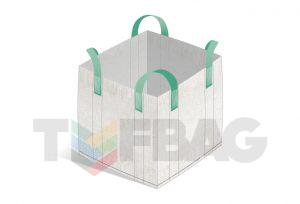 Mulox Standard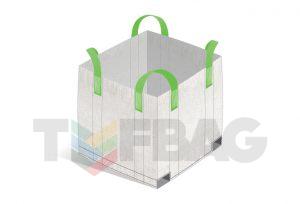 Mulox Tellap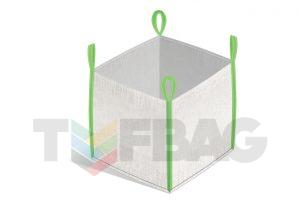 6-Panel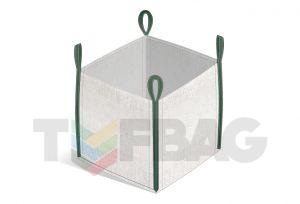 U-Panel
Circular Panel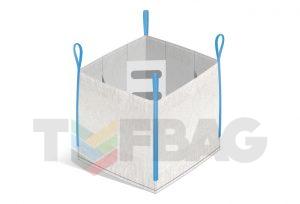 SquarePack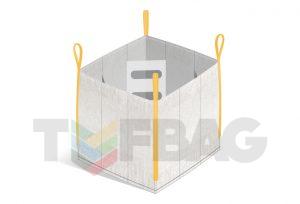 Q Bag
Top Fillings
Our top fillings fit all our bags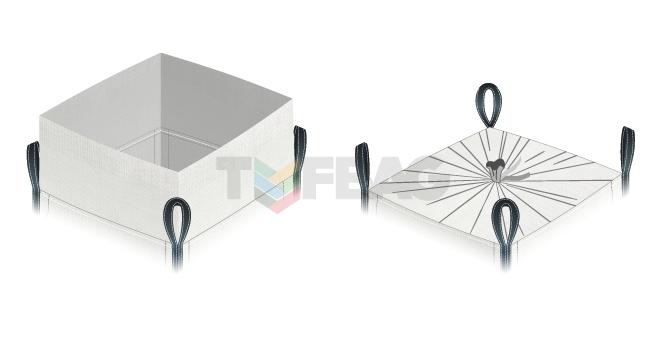 Duffle Top – Open & Closed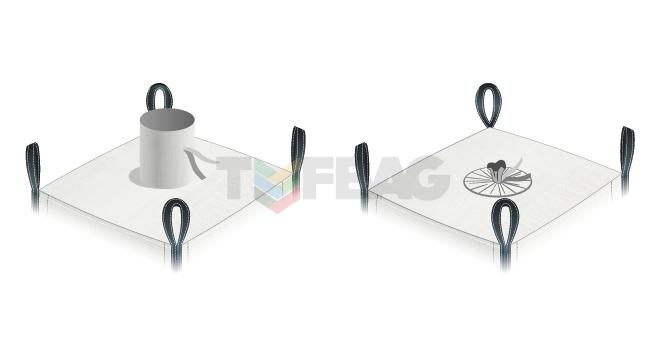 Spout Top – Open & Closed
Bottom Closures
Our bottom closures fit all our bags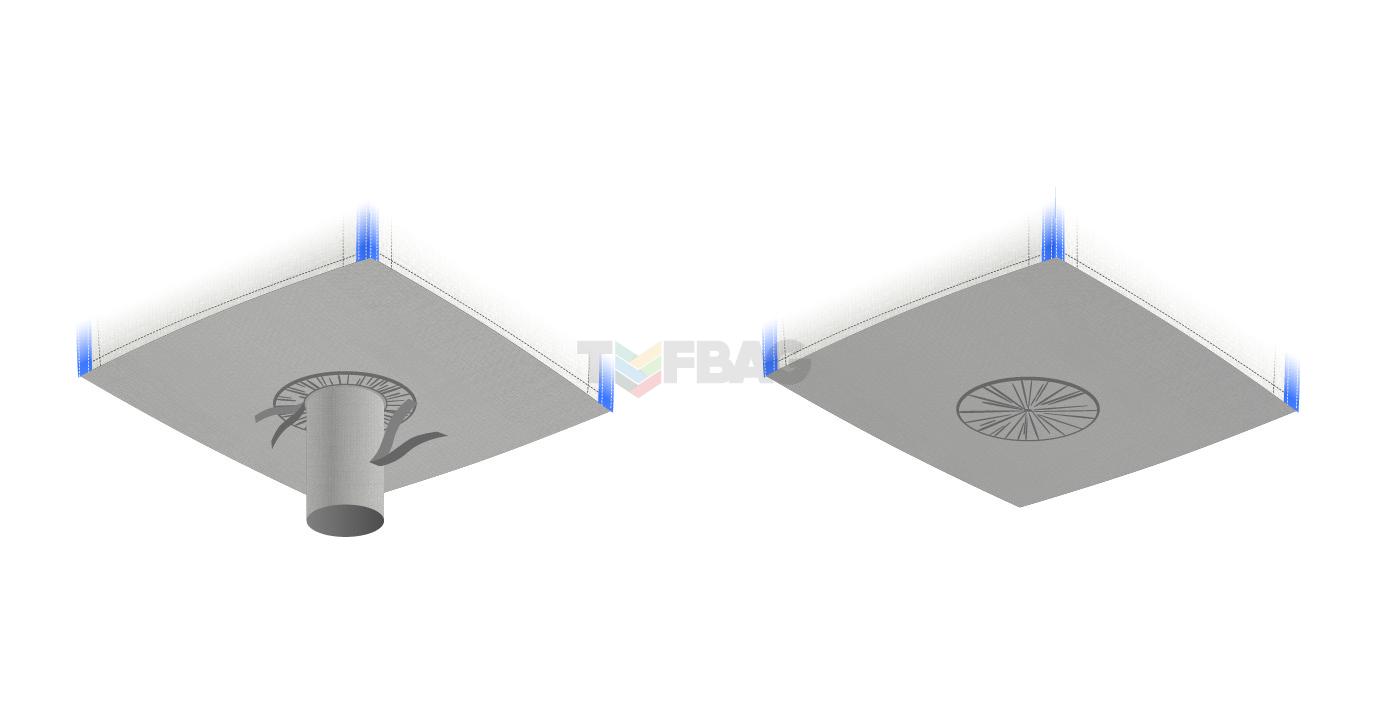 Bottom Spout – Open & Closed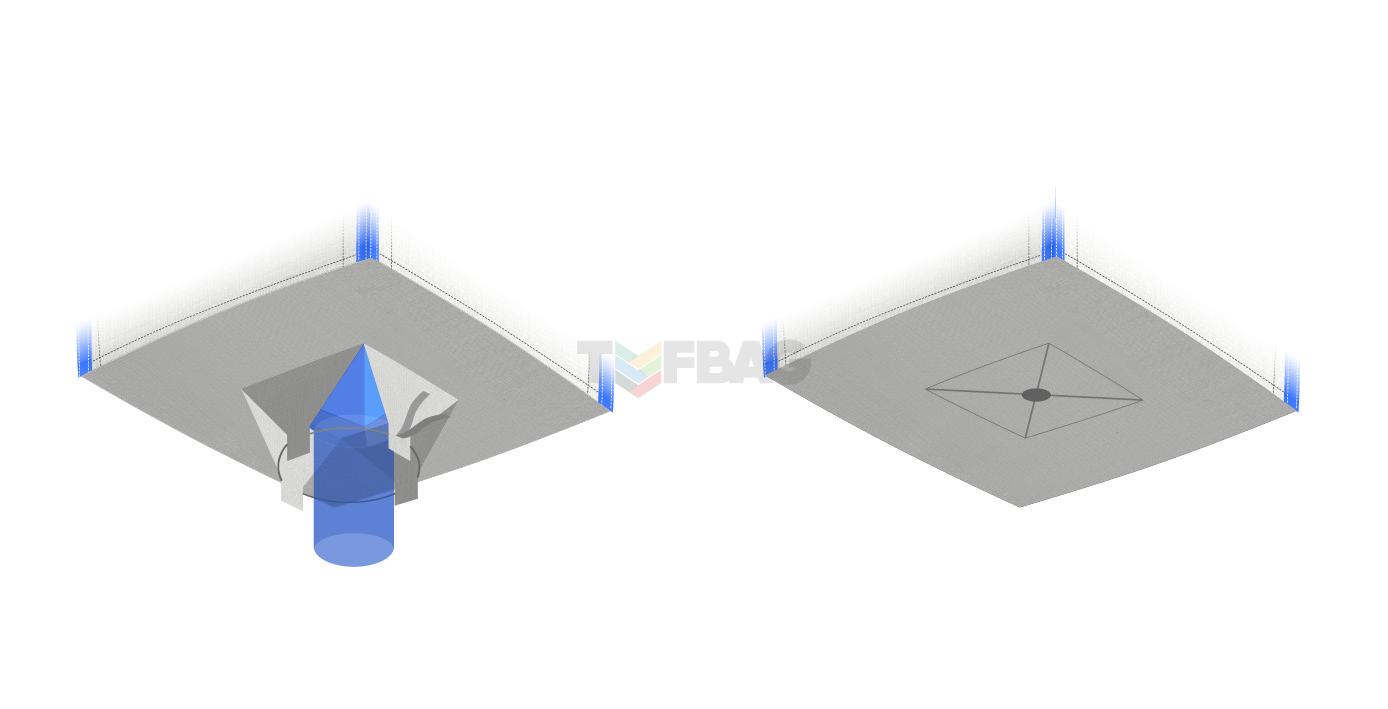 Petal – Open & Closed
What are bulk bags used for?
Our bulk bags are designed to be used to safely transport and store a wide variety of bulk goods, such as limestone, animal feed, flour, and more. These bags come in a wide range of sizes – from small 500kg bags that can fit into the bed of a truck or wagon to large bags that can hold up to 2 tons.
Filling
Our bags are suited to various filling methods depending on your preferred process. The bags are filled with bulk material either by shoveling the bulk material into the bag, filling it through its drawstring opening, or loading it onto a conveyor belt and feeding it directly into the bags hopper.
The choice is yours. These bags are created to fit into your operations and existing procedures.
What are they made from?
Bulk bags may be made of polypropylene or low-density polyethylene (LDPE) materials. The bags are built with a double fabric layer, which makes the bag strong enough to store and transport bulk goods safely.
There are some bags that can be fitted with an air blower device on top of the bag, which is used for speeding up the filling process, although bags that are made out of polypropylene can only be fitted with a drawstring closing device.
The bag opening is also fitted with a bag spout for easy pouring and transferring of the bulk material inside the bag when it needs to be emptied.
For bags that are made out of polyester, the spout is fitted with a twist-locking bag fitting.
Bag handles
Bulk bags are also often equipped with handles on each side of the bag for ease of transportation and maneuvering in your operations. These bag handles may be made out of nylon webbing strapping or lumber, although bulk bags that are made out of polypropylene bag handles can be fitted with bag loops for improved stability.
Bags may also be fitted with tags for identification and marking of the bulk material stored inside. We are happy to suggest the best product for the job.
Reliable & budget-friendly bulk bags for sale
Reliability has been stamped all over our brand all the way down to our name. Our commitment to continually improving our processes and systems to meet your operation and packaging requirements is here to stay.
We guarantee this by creating products that support you when you need them the most.
The TUFBAG promise
With our bulk bags for sale, our guarantee is woven together with our promise to deliver steadfast quality in everything that we do. From FIBCs and various other finished systems and products, we strive not only to meet your expectations but to exceed them. Your packaging needs are met with quality assured solutions in the form of products that never quite. We would go as far as to say that quality is our number one priority, with a state of the art laboratory which tests all deliverables.
Not enough? To ease your worries, we are able to offer product guarantees thanks to our project tracking technology and procedures which keeps tabs on each step of production. This means that should the integrity of our bulk bags come into question, we will take a trip back along the manufacturing process, back to when it was still raw material, to find answers.
Tufbag, specializing in the production of Bulk Bags, Dunnage Bags, Container Liners, Mine Support Systems, and more polyethylene and polypropylene support solutions for you, our customer.
For further information please contact us.