Container liners can transform an average 20– or 40–foot container into an efficient transport system for bulk goods within ten minutes. With container liners, every ISO standard container can be used.
Here at TUFBAG, we pride ourselves on being a reliable and dependable container liners supplier.
Our container liners are made from the most high-quality materials so that you rest assured that your product is being transported safely and securely. Container liners are a cost-effective way to ensure that your dry goods stay dry and clean.
Polyethylene Container Liners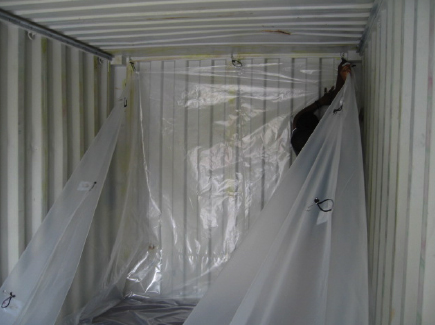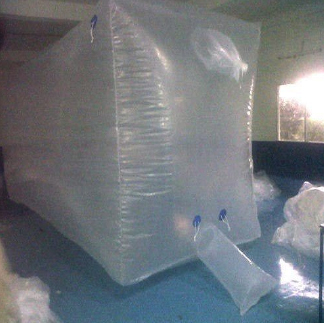 Polypropylene Container Liners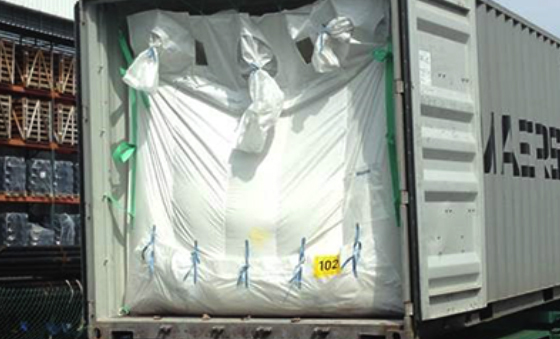 Benefits Of Using Liners
Liners are easy and quick to install, and they have numerous benefits. The biggest advantage of liners is that they will ensure that your product is kept safe and that it remains uncontaminated and untainted in any way during shipment. 
When container liners are made from quality materials using state-of-the-art manufacturing techniques, they are very durable and can be relied upon not to tear or rupture in transit, thereby keeping your product in good health and avoiding any spillages and wastage.
Container linings also speed up the loading and unloading processes while making sure not to waste any container space, thereby maximising load potential. There is specialised machinery designed to deal with the safe and secure loading and unloading of container liners and their contents, and much of it can be automated. It is more efficient to handle single big loads instead of unloading multiple smaller loads, thereby improving productivity.
Linings also mean that a lot of money is saved on unnecessary additional packaging. Installing one container liner is less costly than using multiple bulk bags or sacks to store smaller portions inside of a container. This is also more environmentally friendly.
The idea behind using container linings – aside from keeping the product safe – is to minimise intermediate handling and enable more efficient transport and handling of bulk cargo. It eliminates the need for container cleaning services, which reduces costs while also reducing dunnage requirements.
This is not only good for the environment, but it is good for the bottom line too.
Linings can be designed to match a variety of needs, with several options being popular on the market for chemicals, food goods, construction materials and more.
Polyethylene Liners
Polyethylene container liners are used typically when transporting fine dry goods such as dried chemical powders, sugar, cement, sand and so on.
The nature of the polyethylene liners is that they don't breathe and are therefore airtight and watertight. Therefore these liners are great to use with products that are sensitive to moisture and any other potential airborne contamination.
Polyethylene container liners provide a sterile and sealed transportation environment for sensitive goods, giving the supplier and the client peace of mind while the product is in transit.
Polypropylene Liners
​​Polypropylene container liners are made from a polypropylene weave that is strong and durable but capable of breathing in the case of transporting goods that requires gas exchange during transit. Examples of such products might include grain, nuts, coffee and legumes, among others.
These liners are excellent at protecting the product from spillage and minimising moisture ingress while allowing the product to breathe. 
These tough-as-nails liners will ensure that no product gets lost due to spillages and can keep it safe and contained.
FOR FURTHER INFORMATION, PLEASE CONTACT US